Whether you just purchased a home in Eagle Point or have been coming here for years, my guess is you will be pleased, and maybe shocked, to find out what all Mt. Vernon, and a host of other small towns within 30 minutes of here, has to offer.
2nd SATURDAY ON THE SQUARE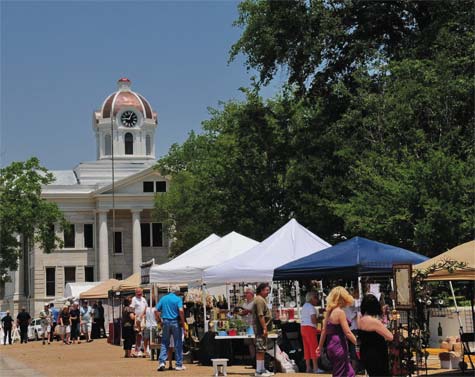 Did you know that every 2nd Saturday of the month, Mt. Vernon hosts 2ND SATURDAY ON THE SQUARE? 
Here you will find local vendors, musicians and farmers selling their goods.
COUNTRYFEST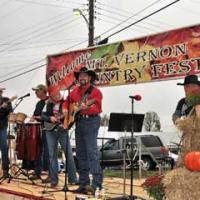 Did you know that Mt. Vernon has a kick-off to Fall each year in October?  
It's called Countryfest and you haven't lived until you've walked the square at Octoberfest!
TOUR de CYPRESS BIKE RIDE & RUN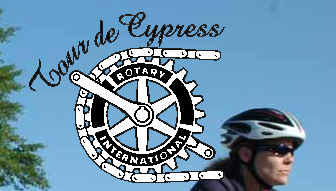 Did you know Mt. Vernon has its very own Tour de France?  If you're tired of all the traffic and noise of the city, forget the crowds, forget the hassle and come to Mount Vernon to ride Tour de Cypress on shaded country roads in April.  You'll get a free hamburger, free hand-crafted micro-brewery beer from Fredericksburg's Pedernales Brewing Co., and a wonderful, warm welcome. Come early and enjoy the free Heroes Barbecue on Friday night.  Riders can choose to bike those country roads with routes anywhere from 10 to 62 miles.
TURTLE DERBY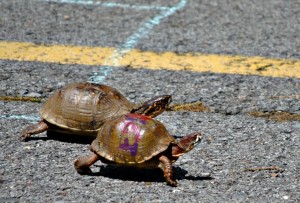 Ever seen a turtle race?  Place your bets on the Turtle Derby at the Alamo Mission Museum!
FIRST LADY'S TEXAS TEASURES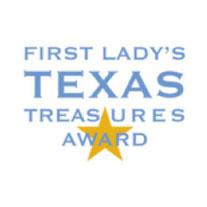 Did you know that Mt. Vernon is one of only 9 Texas Cities to be named a "Texas Treasures" City by Texas' First Lady Anita Perry? 
PINEY WOOD WINE FESTIVAL & WINE IN THE PINES
Did you know that Mt. Vernon has TWO Wine Festivals each year?  
Piney Woods Wine Festival

, happening on the 3rd weekend of May, and Wine in the Pines, taking place the 4th weekend of October.
 MT. VERNON MUSIC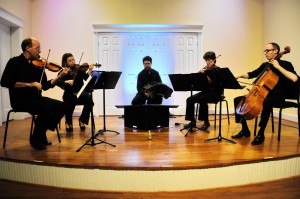 Did you know that Mt. Vernon has its own Music Hall?  It's called Mt. Vernon Music and is a 501(c)(3) charitable organization dedicated to providing outstanding performances of live music to communities in East Texas.  They present concerts of traditional chamber music and jazz, as well as educational and family concerts, encouraging interaction of the performing and visual arts.  It is located near downtown at 402 Leftwich St.
SELAH INN AT THE RANCH
Did you know Mt. Vernon has a spa/retreat?  Owners Candy and Dave Hickerson originally wanted a retirement get­away with some land in the country. They wanted to be within 100 miles of the Dallas area, where they ran a Christmas tree farm, for an easy weekend commute, but far enough to find some solitude.
Their search took them to 750 acres and a small farmhouse outside Mount Vernon owned by "Dandy" Don Meredith. For five years, they worked on the land and decided to build their weekend home. But the Hickersons struggled with the design and as Christians, they prayed for guidance.  The vision that unfolded was a place where people could leave behind stress, enjoy wildlife, eat healthy food and find renewal. "Selah," the couple says, is a Hebrew word that means pause or rest.
Guests can hike, practice shooting, play disc golf, relax, get massages or simply enjoy the land.
DISC GOLF AT SELAH RANCH
Did you know Mt. Vernon has a #1 rated "Disc Golf" course?  Lakeside and Creekside rated #1 and #2 best courses in the WORLD," by DG Course Review and home to the PDGA Amatuer World Doubles Championship.  
Disc golf is one of the world's fastest-growing sports, and Selah Ranch is one of the best places in the world to enjoy it.  Whether you're an experienced player looking for a great place to play, or just a beginner looking to have some fun, they've got you covered. Hole #7 of Selah's Lakeside Course was prominently featured in the Winter 2009 Issue of the PDGA magazine, "Disc Golfer." Disc golf is played like traditional golf, but instead of clubs, players use specially-designed high tech plastic discs.  And instead of hitting a ball into a little hole, disc golfers throw their discs into metal baskets.
THE ALAMO MISSION MUSEUM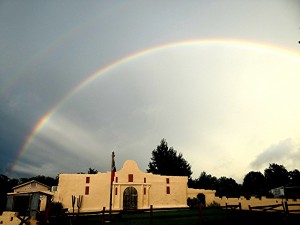 Did you know Mt. Vernon has their very own Alamo?  Using a replica of the Alamo Mission as the backdrop, the Alamo Mission mixes history and fun where you can learn about Texas history and bring the family out for family events, such as Chili Cook-off & Bluegrass Festival, Turtle Derby, Halloween Hayrides with pumpkin fun, and Redneck Rendezvous.  The Alamo Mission Museum of Franklin County.  Check it out at thealamomission.com
THE DON MEREDITH EXHIBIT IN THE FIRE STATION MUSEUM
Did you know that Don Meredith is from Mt. Vernon?  The Don Meredith Exhibit is located in the Fire Station Museum at 201 S. Kaufman, Mt. Vernon, Texas, where you will find a remarkable exhibit of sports memorabilia related to the life and career of home-town boy and pro-football legend Don Meredith.  Museum hours are 10 A.M. to 2 P.M. Tuesday through Saturday, and you can call 903-537-7012 to see the exhibit by appointment on Sunday and Monday and at other times.  In the museum you will find for sale a couple of interesting books, Gene Wilson's Kings of the Hilltop (about Meredith and other Mustang football greats) and Jean Pamplin's Memories of Don Meredith and Hometown Mt. Vernon.