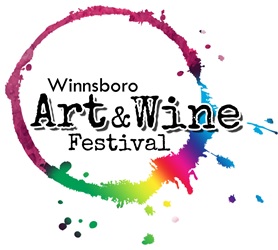 Winnsboro Art and Wine Festival 2017        
November 10 – 1:00 to 8:00
November 11 – 10:00 to 5:00
Join us for the Premier Art event of Winnsboro.  Historic Winnsboro is transformed into an art and wine lover's Mecca.  Downtown streets are closed to traffic and everyone is welcome to this free festival.  Art ranges from traditional to abstract, painting to pottery, glass to silk – a feast for the eyes.  There will be over 50 artists and 6 Wineries to enjoy.
A variety of award winning Texas Wineries will be showcasing their fabulous wines.  Art and Wine lovers from all over the State come to unwind with a quiet day in the country, enjoying the colorful autumn leaves and doing a little shopping.
You won't find a better place to spend an autumn weekend!  Enjoy the ambiance, good food and fantastic art and wine.